1. MAJOR CITIES OF THE WORLD.
Click on Hong Kong city to find out more information to answer these questions.
1.1. Tell me what are the major cities by continent in 2005.
1.2. Which are the three biggest in the world?
1.3. Go to Human Impact "Human Footprint". Tell me three cities that you consider most important because of its Impact on Environment.
1.4. Go to Quality of Life "Defining the gaps".
Where can we find the world's highest life expectancy? and the lowest one?
Where can we find the highest school life expectancy in Europe? and the lowest?
2. A VIEW ON CITIES. You are going to elaborate a powerpoint presentation. To find out more information click on the map of Saint Petersburg.
2.1. Go to MAPS. Show me the different types of urban maps with examples of the most popular world cities and explain them.
2.2. Go to FACTS. About the cities that you have chosen, tell me its location (with a map) and its population.
2.3. Then go to PICTURES. Show me the most beautiful views and monuments of your cities. Don't forget writing some interesting information about them.
3. REPASO AL TEMA DE CIUDADES.
4. Y MÁS REPASO!!
Pincha sobre el atasco y averigua qué sabes del crecimiento urbano, los mapas urbanos y los grandes problemas que presentan las ciudades.
FICHA DE TRABAJO: LOS MAPAS URBANOS.
Aquí tienes una plantilla a completar y subrayar para analizar los planos urbanos
1. Introducción-Presentación
Se trata del plano de la ciudad de _________, capital de ______/sede de _________, cuya población alcanza los ________ de habitantes, con una densidad de ____________. Se sitúa en un valle/ llanura/ junto al río _________ y es un nudo de comunicación entre ____________.
El pasado de esta ciudad se remonta a época _________, como se aprecia en el casco antiguo. En años posteriores ha recogido la herencia de los _____________, como se aprecia en la zona de ____________.
- El tipo de plano es _________, está limitado por __________, recientemente se ha modificado abriendo calles/ plazas/ parques, como los de ___________________.
Sus edificios son diversos, se diferencian monumentos, como ______/ viviendas, en la zona _______/ comercios como_______/ administrativos como _________…
- Usos del suelo (funciones)
2.2. EL ENSANCHE: (antigua periferia)
- Su creación fue en torno a __________, debido al
crecimiento de la población/ concentración de actividades políticas-administrativas/ industrialización…Se pueden distinguir tres zonas: el ensanche burgués, con orden (tipo de plano _________, higiene y buena economía / el barrio obrero o industrial, poco ordenado (tipo de plano ______), malas condiciones higiénicas y economía más pobre / zonas verdes.
Esta zona cumple una serie de funciones: _______________________________________.
2.3. LA PERIFERIA ACTUAL:
- Su creación fue en torno a _____________, debido al c
recimiento de la población / industrialización / migraciones campo-ciudad / tendencia actual a la residencia suburbana / a la descentralización económica…
Esta zona cumple una serie de funciones: _______________________________________.
El tipo de plano es _____________ y son asentamientos como
barrios de chabolas / de viviendas unifamiliares / de bloques…
3. Relación con su entorno (problemas y soluciones)
Esta ciudad ha cambiado por una serie de procesos como la inmigración / la integración del espacio con su entorno y con el medio ambiente…Por ejemplo _________________. Esto conlleva unos problemas: chabolismo / congestión / falta de servicios / marginalidad / disfuncionalidad / contaminación / deterioro…Las soluciones a estos problemas podrían ser la reutilización / rehabilitación / dotación de servicios…
EJEMPLO DE ANÁLISIS DEL PLANO URBANO DE BARCELONA:
D
ESIGNING YOUR IDEAL CITY.
In groups, students should form an "Ideal City", you will design your ideal city. Students will build up their knowledge of cities and the things necessary to have a healthy, successful city. At the end, they will be ready to design their ideal city. The ideal city can be drawn, built (3-D model) or written up. Here you have the steps to follow to create your own and ideal city (IF YOU PREFER GO DIRECTLY TO THE WEBPAGE CLICK ON THE SIM'S CITY)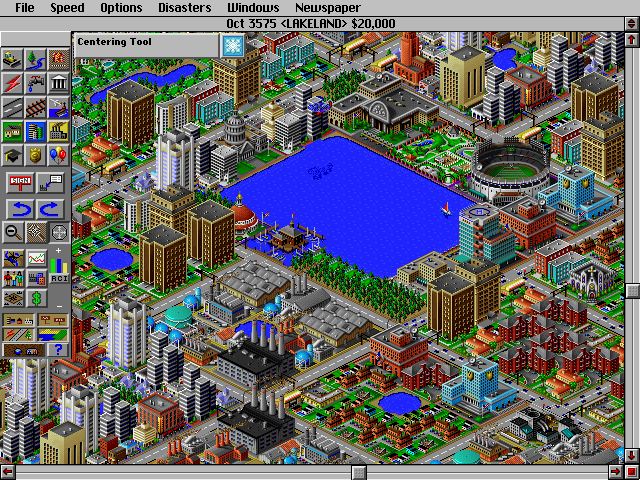 A) FIRST ACTIVITY:
- On a large sheet of paper (on the computer) create a table with 3 columns. This is your "Planning Table".
-List some good things and bad things about where you live and place them in the first two columns, called "Positive" and "Negative".
- In a third column, called "Improvements", list all the things your town/city lacks or needs, or things with which life could improve.

Keep this list. You will be building on it as you go along.
B) SECOND ACTIVITY:
- Pick a site for your ideal city and describe it. You can either create an imaginary situation or use an atlas and/or a map to pick a site—it could be your own city, a place nearby or quite far.
- Explain the advantages of the site and situation you chose. You can start drawing, constructing or writing about the site at this stage.
C) THIRD ACTIVITY: Think of examples of infrastructure without which your city would not function. Now think of examples of infrastructure that your city does not have or needs to improve on. Draw ONE more column in your "Planning Table". Place all your examples in the fourth column (call it "Infrastructure").
D) FOURTH ACTIVITY:
Draw one more column and list here all the services needed by citizens in order to lead a good life in the city (call this column "services"). Think of your own life and all the different things you do during the week and on weekends.
E) FIFTH ACTIVITY:
You now have tools you can use to design your city, a "Planning Table" and a "Site". Your problem now is to bring all of it together in a workable way, to make an "Ideal City" that will make sense. From here on, you are on your own.
PLANNING TABLE "YOUR IDEAL CITY"
| | | | | | |
| --- | --- | --- | --- | --- | --- |
| | | | | | |
| | | | | | |
Aquí tenéis los enlaces directos a los programas para construir vuestras propias ciudades:
-En
PEQUERED
o bien en MYMINICITY!
5.
Click on Tokyo subway and explore "Where I live

"
a) Go to "Meet the locals" and answer only these questions for the 3 settlements:
- Is it easy to get around?
- Are there lots of places to go shopping?
- What sort of houses do people live in?
- What is there to do in your spare time?
- What do local people do for a job?
- Where do children go to school?
b) Go to "Where would you find it?" and good luck!!
c) Go to "My town" and create your own world.